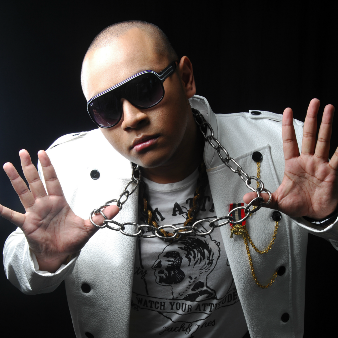 Atrez turns 30 Today, also Mark his 10th Anniversary hustling his music on a professional level.
The Journey hasn't been easy definitely and putting together these memories has indeed been an emotional one,as he reminisces all the memories, moments, experience,struggle, performances,awards,tours etc,and as he carefully selects the songs for this special compilation to be given out as a gift to all on his birthday, he describes this process as a walk down memory lane.
After a Tedious process, he finally selected 22 Songs to be part of this special release, featuring 19 artistes mainly from Singapore, Malaysia, Brunei and Indonesia.
In return all he ask from you as your gift to him on his Big Day , is 1.5hrs of your time to simply download (FOR FREE) have a hear,listen to his works, enjoy and most importantly, SHARE. Anything more is BONUS.
This compilation consists of 18 Songs in Malay, 3 in English and 1 in both Language.
Almost ALL of this 22 Track Album is produced/composed/written by Atrez, while some are special project works,collaborating with fellow producers/writers/composers.
Some of the tracks were radio hit Singles, and some were winning song for songwriting competitions while some were unreleased.
Atrez is also in planning to carve out his name as a solo entity besides his present duo group, A-OK.
Connect with ATREZ !!!
Facebook: www.facebook.com/AOKonline
Instagram: @Atrez
Twitter: @Atrez
Linkedin : my.linkedin.com/in/atrezsg
Youtube : www.youtube.com/user/XclusiveOnlineTV
Email : Atrez@A-Trez.com
Atrez makes up 1 half of KL-Based Hiphop Duo, A-OK .
Their debut single, BUJENG was distributed by Warner Music Malaysia and are now getting ready for their 2nd single, featuring a reknown malaysian artiste , Diana Danielle.
Do Connect with A-Ok .
Twitter @WeAok
Facebook: www.facebook.com/AOKonline
Youtube:WeAreAOKOfficial
Instagram: weareaokofficial
Download My Music, Now!!



ENJOY !!!!