The ABC's of Backpacking South East Asia
South East Asia is a beautiful portion of the world. With a plethora of culture combined with a medley of colonial history, it's a place of diversity at it's finest– a melting pot. There's so many things to write about my experience that I intend to in the future, but for now, I'll start off with the basics. I remember having such a hard time at the beginning of my research prior to my trip. Where do I even begin? So I thought I'd start off writing about some general things on backpacking South East Asia that are definitely worth knowing about. Just a few pointers to get you started and give you an idea of what you're up against. Do note that everything is based on personal experience and may be biased by my own opinions.
A – Agoda
I've never even heard of Agoda until I moved to the Philippines. I've mentioned Agoda in my previous post, being the most reliable and most affordable in Southeast Asia. Compared to other sites, Agoda does give pretty good discounts– up to 60% off for early bird promos! Tip: Download the app so you can compare between web and app prices. Sometimes, they offer discounts that only shows in the app and vice versa. I once saved almost $50 on a Bali villa from booking through the app!
B – Bucket List
Make a list of the things you'd like to achieve during your trip. Setting your goals is always a good thing. Whether it be jumping off waterfalls, drinking snake blood, or swimming with whale sharks, writing it down will bring you one step closer to it. Envisioning it is always the first step.
*Checkout my Bucket List* Click Here
C – Cambodian Cash
You're better off not exchanging your precious American dollars in Cambodia not only because Riels are kind of at the bottom of the exchange rate, but also simply because you don't need it. The entire country uses USD, which baffles me because Cambodia wasn't even colonized by Americans. However, they do not use American coins so do expect to get your change in riel. Also, the ATM only disposes USD if you're using a foreign bank account.
D – Drinking water
Here's a rule of thumb: Do not drink tap water anywhere in South East Asia unless you're in Singapore.
My Advise,Do Consider investing in LIFESTRAW .
E – Exploring
The most common ways to explore places in SEAsia are by bicycles (rentals per day), motorbikes (by rental or by hiring someone) tuk-tuk (Thailand and Cambodia), tricycle and jeepney (Philippines), the train or by walking. Tuk-tuk and tricycle are very similar although prices vary. You can rent one for the entire day, just make sure you agree on all the spots he's willing to take you. Singapore, Hong Kong, Malaysia, and Thailand all have very reliable train services. If you're not keen on motorbikes, you can rent private vans with a driver for day trip journeys. In places like Bali, this is recommended as everything is far away from each other and taxis can be quite expensive.
F- Food
Food is a vital part of traveling. It can make or break a trip, to be honest. As you may already know, street food in South East Asia is where it's at. All countries, except Philippines. Filipino food isn't very popular in the foodie game to begin with. So in this case, do invest in a sit-down restaurant there, there'll be plenty of cheap ones to choose from. For the rest of SeAsia, street food really is the best. I warn you now, once you taste the food of the streets of Asia, it will never be the same for you ever again. The bars will be raised. For as low as $1-3, you can find good quality food already. TIPS: The Main Key to an amazing Asian Food Experience lies in Home-Cooked Delicacies.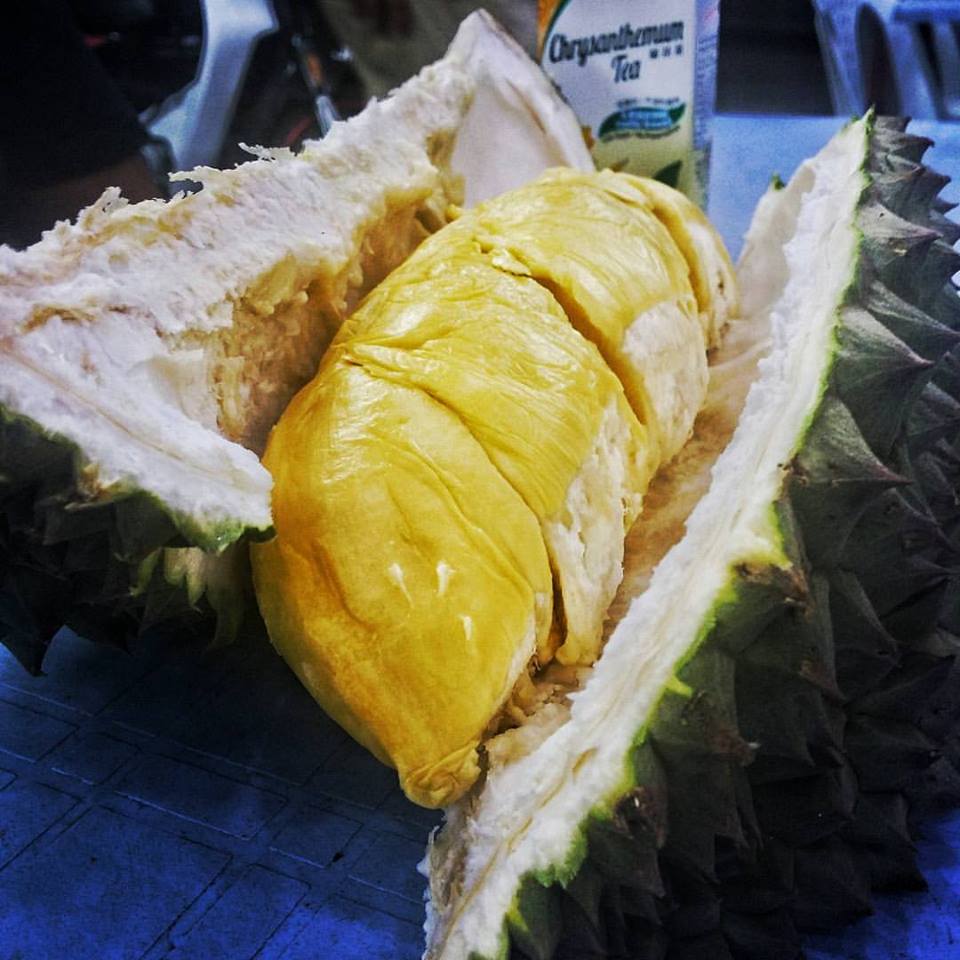 G – Guidebooks Alternative
Research is essential. You need to know a little about the place to see if it evens suits your interest. You need to at least have ideas about the place you're visiting. When it comes to research, I like to read travel articles or blogs because they're more subjective. I usually search by putting in "name of destination travel blog" on google. You won't believe how much hidden gems I found from doing that.
H – Hidden Gems
Off the beaten path, am I right? A few cities/provinces I enjoyed are usually tucked away from the hustle and bustle. Away from the crowd and tourist, if you may. Hoi An, Vietnam, a UNESCO Heritage Site, although a pretty popular tourist destination is probably my favorite little city. It's not only the quaint, old world, rustic charm that makes it so beautiful, but the people are genuinely nice and warm. Kampot, Cambodia is perfect to those wanting a break and spend a couple of days relaxing by the river with a good book and some beer. And then, possibly hop on a motorbike and drive down to Kep for some lovely seafood by the beach. The two towns aren't overcrowded with tourists yet, but it's beginning to gain its popularity, so hurry while it's still on the down low. Siquijor, Philippines is an enchanting island in the middle of the archipelago. It's reputation of black magic, witches and voodoos could either attract or repel visitors. It is as magical as it sounds. Imagine yourself surrounded by turquoise water, fresh air, barely any tourist, and possibly the nicest people you will ever meet, telling you stories and myths about the island.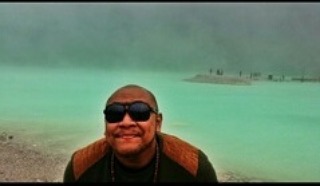 I – Itineraries
You don't need a detailed by detailed itinerary of your trip. Like I said, you just need an idea. Trust me, you won't lose the aspect of spontaneity because chances are, even if you make a detailed itinerary, you will not stick by it. You just need a rough draft so you'll have a flow to follow on your trip.
J – Journey Rides
Overland travel is quite easy in SeAsia. Just a quick reminder though, do not set your expectations as to what you see on the pictures online. VIP does not necessarily mean VIP, especially on the public train. The buses are very reliable and it's easy to book them. Although they say it's cheaper to book straight from the bus ticketing office, booking through my hostels or the travel agency around are just as legitimate. In countries like Cambodia and Vietnam, booking through agencies and hostels came with a pick-up ride to the terminal itself.
K – Keepsakes
And when I say keepsakes, I meant shopping. The place to shop is hands down Bangkok. Philippines is known for their malls as well, but do note that the products here came from China or Bangkok too. If you could, I'd save Bangkok for last for the shopping. Chatuchak market is where it's at. It's only open on the weekends and they have pretty much everything, and so far, they have the cheapest prices (and an amazing array of food lined up). However, when it comes to the staple elephant pants, I find Khao San Road, also in Thailand, to be cheaper. Tip: If you must shop in the Philippines, make a beeline to either Green Hills or Divisoria.
L – Language Barriers
The biggest english-speaking nations in Asia are Singapore and Philippines. Unless you're in the most remote area, it'll be hard to find someone who would not understand you there. Bali is tourist friendly so it's easy to get around. It's also easy to communicate in Cambodia, specifically Siem Reap since 90% of their source of living there is tourist-based. I did come across a bit of struggle along the way outside Siem Reap such as Phnom Penh and Kampot. Malaysia, just like Singapore is a pretty diverse nation. It wasn't too easy communicating around nor was it too hard. Vietnam and Thailand are second runner ups for the biggest challenge. However, Hong Kong and Macau, just as hard as the second runner ups, but still takes the spot because…well, they're not very friendly there. I haven't been to Laos but I've been told English is very good over there.
M  – Memories
Pictures are NOT just proof to show on social media that you've been on an adventure. It's a way to convert moments into memories. So snap and click as much as you can! Prior to my trip, my husband got me a GoPro, which is really all I needed to capture my memories. I brought my DSLR, along with an extra lens, and I barely even bothered using it during my entire trip, it just added weight to my little backpack that I carry around all day. Investing in a good camera for your trip is always a good idea. A good camera is different for everyone so if you decide to get one, don't just rely on the reviews. Go to the store and have the feel of cameras in your hands and see which one works for you. Don't forget a good memory card is also very essential! Also, please…leave the cell phone selfie stick at home, because come on guys…it's…really dorky.
N – Nightlife
Bangla Road of Phuket, Walking street of Pattaya, Pub Street of Siem Reap, Khao San Road of Bangkok, Old Quarters of Hanoi, Pham Ngu Lao of Saigon, and Boracay Island of the Philippines all have one thing in common– it's poppin', it's filled with young backpackers, and everything you heard is true. I haven't been to the full moon party, so I can't speak for that, but I did hear it is as wild as you see in the videos.
O – Organize
Getting organized will get you very far. Have your visa requirements ready. Make a folder in your phone for your flight itineraries and hotel booking confirmations. Have a checklist that you can go through at night prior to your departure for your next destination. Consider investing in a packing cube. Utilize the pockets of your backpack.
P – Packing
I read this rule of thumb online when it comes to packing: Pack everything you think you'll need, and then take out half of that. I did not follow that rule, and I wish I did. I didn't use half of what I packed. I did ended up in the cliche of elephant pants and tank top. SeAsia is HOT, so the more comfort, the better. Pack enough for two weeks, that should be a good start. Tip: I highly recommend air tight space saver bags. It makes packing so much easier. Packing Cubes is also another way to get all your stuff organized. Especially when using a backpack, you would hate having to unpack and repack every single time.
Q – Questions
Travel forums are a good way to gather answers for your backpacking questions. Lonely Planet and Travelfish has amazing insights on SEasia backpacking trips. There are also Facebook groups dedicated to backpacking, such as Backpacking Southeast Asia, and everyone is more than willing to give their two cents to help you. You can ask me questions here in the comment section too! Also, when you're already out venturing, don't be afraid to ask questions. You'd be surprised at how people are always willing to help.
R – Reviews
I did mention Agoda earlier, and although they do have reviews, I like to read up reviews elsewhere too. Once I pick a few places I like, I go to TripAdvisor to read further information. Obviously, I'm very specific about my travel plans, but it doesn't hurt to get a clear understanding on what you're signing up for. I also go to other booking sites like HostelWorld and the likes to read up. Ratings doesn't really mean anything. Sometimes, a 2.0 is someone else's 5 stars. It's all about the subjective views when researching for your trip!
S – Strangers
In this case, talk to them. Talk to strangers, hear their stories, and share yours. Talk to travelers and hear their experiences and talk to locals and find out how they live. This is one of the highlights of backpacking, you meet such great people. Unlike being back in the reality where there's always a competition of superiority, in the backpacking world, everything simply is what it is. Because at the end of the day, as humans, that's all we really have. Our stories. What molded us to become what we are.
T – Tourist Traps
Don't snub off the idea of tourist spots. They've become tourist spots for a reason. Even the most gimmicky of them could become the highlight of your trip. So go ride that elephant (without the saddles though, please, if you can, because the saddles actually do hurt them!), do the most touristy pose at the Angkor Wat, and go wear that rice hat you've been wanting to. Whether you like it or not, tourist traps are inevitable. Some things you just HAVE to experience. Like, the floating market in Thailand. I've also been told not to do the Mekong Delta tour in Vietnam because it's "as touristy as it can get". But for $9, it actually happened to be one of the best days of my trip. I mean, they kept making me try different type of shots, from rice wine to snake wine for free– umm, best day ever?
U – USD
Bring smaller USD bills (or whatever currency you use) if you can. Chances are, airport rates are lower so just exchange small amounts, like $50 at the airport, good enough to pay a cab to get out of there plus a little extra for emergency until you find a money changer. Also, do not forget to call your credit card company to let them know you'll be traveling so they don't shut it down if you happen to use it there.
V – Visas
Do read up on visa requirements. Most Asian countries offer visa on arrival, and others don't even require it all. Prices vary as well that's why it's important to read up on it so you can consider this when figuring out your budget. I do have a Filipino passport which enables me to travel SeAsia without any required visa.
W – Weather
Like I said, it's mostly hot weather with unpredicatable rain all year round, however, typhoon season is something to look into. The perfect time to travel is between December-March. April and May are still considered summer season, so it's still a good time, but, this is when it's the hottest. Typhoons are very common in the Philippines, having over 20 typhoons hitting the country every year. June to October is the wettest season here. Just like most of SeAsia though, the rest of the year doesn't guarantee no rains. But when it does, it usually only lasts for an hour, maybe more.
X – X Marks the Spot
Besides an itinerary, one of the most basic things you need to establish at the beginning of your planning is the route you're going to take. Places like Indonesia, Philippines, or Singapore requires flying. But once you're in mainland SeAsia, it'll be easy to travel by land. Bangkok is basically the gateway. I did the southwest route, (so I'm due for another backpacking trip to see the northern route including Laos) which started off in Bangkok, making my way down to Cambodia, and ending my trip in central Vietnam (I was in northern Vietnam the year prior to). Read about the places of the routes so you get an idea which interests you the most. But in all honestly, there's something beautiful to discover no matter where you go so there's really no better route than the other.
Y – Youth Hostels
Hostels are cheap in SeAsia, starting as low as $5. It's the perfect place to meet people, especially if you're traveling alone. Some of my favorite hostels I stayed at includes Vintage Inn in Singapore, Hong Kong Kaitaki Hostel in Ho Chi Minh City, and Arcadia Backpackers Hostel in Kampot. 
Z – Zip Codes
Everyone loves receiving snail mail (that aren't bills), so why not gather up some of your closest friends and families' addresses and send out post cards just like the older days? It's nice to reach out to our loved ones while were away via social media, but there's nothing like the old school wish-you-were-here post cards! Better yet, send some to yourself too!

By Girlunspotted.com
Edited by Atrez